DAM FAILURE NEWS
June 12, 2013 Krel 2 Dam in Vietnam
March 10, 2010 two dams burst in Kazakhstan
two dams burst in Kazakhstan in the Aksuisky district north of the country's business capital, Almaty
Febr. 26, 2010 failure of Forge Pond Dam on Assonet River in Freetown in Massachusetts
Type: Earth Dam with concrete overflow section
Height: 2,5m Length: 79,2m
More than 200 years old
Dec 2005, Overtopping of Taum Sauk Lake Dam
On December 14, 2005, the embankment of Taum Sauk Lake Dam in southeast Missouri failed after a human error by overtopping. It was built in 1963.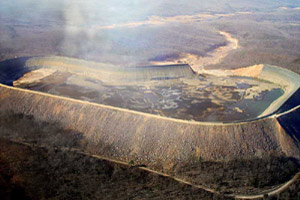 June 2004, Dam failure in Brazil, Camara Dam

In June 2004, after heavy rainfall, the 50 m high Camara Dam in Brazil burst. It killed five people and left 800 homeless. It had been completed in 2002.
June 2002: Zayzoun failure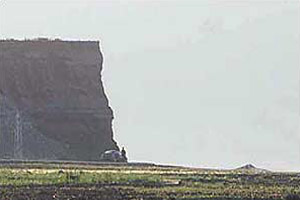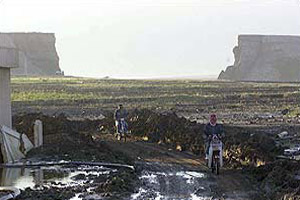 On June 4, 2002 in the afternoon, the Zayzoun Dam, north of Hama City collapsed, causing severe damages to the villages of Mshik, Karkur, Kastun, Zayzoun and Ziyara, located near the dam, 90 kilometres northwest of Hama. The failure happened not suddenly and therefore it was enough time for warning and evacuation so that the death toll reached only 22. 4000 people left homeless and more than 8000 hectares of cultivated land were swept away. Built in 1995, the dam was 43m high and five kilometres long with a storage capacity of 70 million cubic metres. The final gap was more than 60 metres wide through which the whole storage could escape within a short time.
managing director

Dipl. Ing. Dr. techn. Alexius Vogel
Chartered Engineering Consultant for Civil Engineering and Infrastructure
more